My  name  is  Yvonne  Gray and  I am a passionate birth professional offering premium  Birth  Doula,   Placenta  Encapsulation  and  Breastfeeding  Counseling  Services  for  expecting  mothers and their families around  the  Monterey  Peninsula, in sunny California.
It is a pleasure to welcome you to my website and to the work I so proudly provide to my birth clients.
"

Yvonne took my birth plan from paper to a reality! She and my husband worked great together to encourage and help bring my vision to life! – Jessica C. 
Monterey Doula
Are you a woman actively preparing for her next birth journey?
Are you looking to feel as healthy and happy as possible, as you make way for new life?
Do you have desires to be supported, celebrated and cared for in the most conscious of ways? 
The best is yet to come, mama.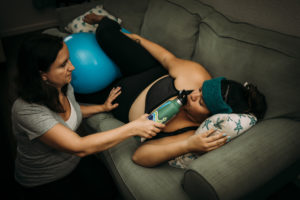 My name is Yvonne and as your Birth Doula, I can help you plan the finer details in this wonderous chapter of your life.
Let me show you what confident and capable truly looks like!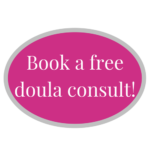 "

If it weren't for Yvonne I wouldn't have been able to have an all-natural birth inside a hospital for my first child. – Lissa B.
Why do I do this work?
Why am I so passionate about the support & celebration of women in the birth space?
Growing up, I was told over and over again how unworthy I was by someone who should have loved me in the capacity a mother does.
When I became a mother myself, I  presumed she would be there for me through that postpartum period, but alas, I was left unsupported and my experience was negatively impacted as such. It was only after the cesarean birth of one of my children, and the hiring of a Doula, I discovered what it felt to be unconditionally supported…
It was through the wholehearted attention my Doula gave me in this vulnerable time, I had the major breakthrough that I was worthy of love.
That I am worthy.
Through the delivery of compassionate, comprehensive and unconditional support in pregnancy, childbirth and early parenthood period, I am able to inspire my clients in a profound and powerful fashion.
I am able to show them how worthy of respect, support and celebration they are, too.
Together, we work through the heavy fog of fear & uncertainty while making way for the exhilarating and empowered impact of childbirth.
While mainstream maternal culture might leave you feeling overwhelmed or confused, I make it my mission to provide my clients with the proven tools and mindset to help them assert their individual experiences, as well as enjoy every moment of life's greatest adventure.
Monterey Doula
Let Birth be your best adventure yet!
 
"

I simply can not say enough good things about having Yvonne as our doula. The only thing I wish I could have changed was having her as my doula for my first birth!  – Savannah B.
"

Yvonne was absolutely amazing and worth every penny! She was by our family's side from start to finish. – Lauren A.